---
Loyal Heart
is a student-written and produced Musical which opens February 16, 2018 at 7pm and runs through February 17, 2018 at 1pm in the Woodson Auditorium.
The performances are free and open to the public. Tickets are available at
https://loyalheartthemusical.eventbrite.com
Senior Paul Hardin makes history jump out of the history books and onto the stage with an all new musical
Loyal Heart
about young King Henry VIII. To tell this tale, Paul composed 24 original songs, fully orchestrated for a 16 piece pit orchestra. Change surrounds young King Henry VIII as he grapples with a destiny he did not expect. The musical asks the question: Who is the Loyal Heart?
Fifty busy students have joined Paul to volunteer their time to make
Loyal Heart
come to life. As a completely student-led production with the support of Woodson's Tri-M musical honor society,
Loyal Heart
gives participating students a chance to have leadership roles in music direction, set design and choreography.
Loyal Heart
offers the complete cast and crew the unique opportunity to create a new musical while in high school.
The Blank Theater in Los Angeles selected
Loyal Heart
as a semi-finalist in their Young Playwrights Festival 2017.
For more information, please contact Pam Hardin at (703)425-7896 or
pamhardin@verizon.net
.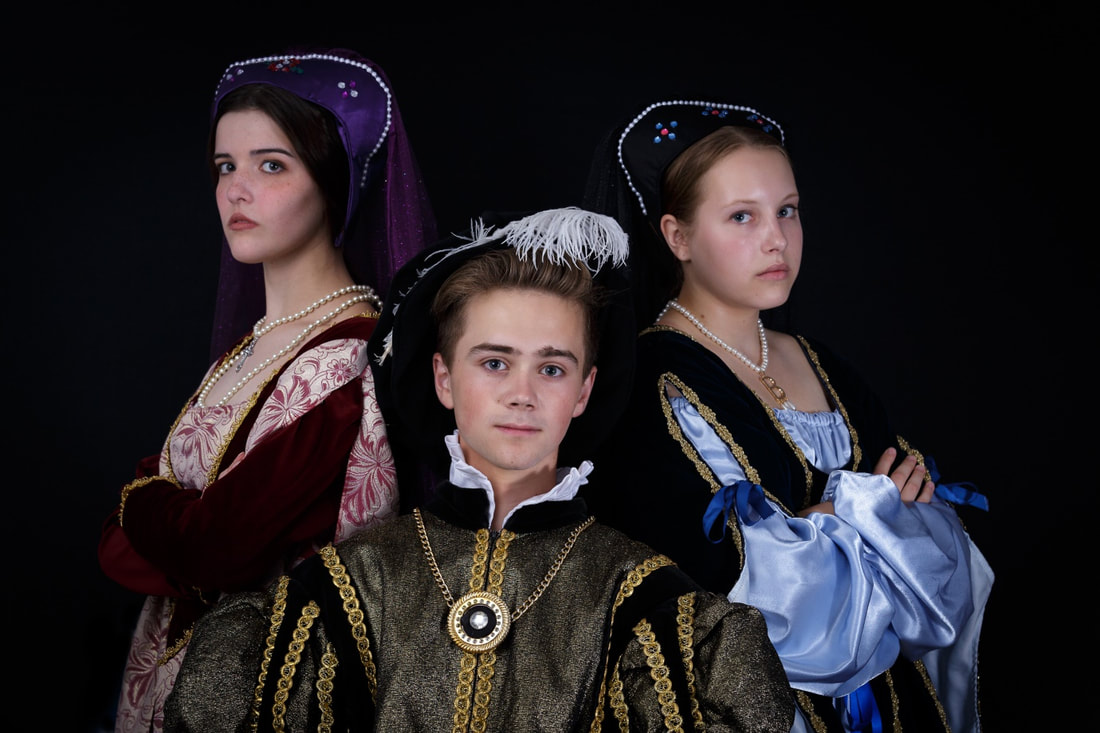 Left to Right: Queen Katherine (Karlee Skaggs), King Henry (Jack Hopewell), and Lady Anne Boleyn (Mackenna Gordon)
---