Godspell Cast
Read Through Monday, 3:30, in the Black Box. All cast need to come! THANK YOU to all who auditioned!!!!
Please see this week's rehearsal schedule below the cast list.
Understudy listed below
Jesus Jacob Lamb
Understudy
Jack Hopewell
John the Baptist Paul Hardin
Judas Marc Manaloto
Understudy
Juston Carter
Jeffrey Nic Dache
Understudy
Andrew Black
Lamar Jack Hopewell
Understudy
Melissa Mayes
Herb Michael Richardson
Understudy
Meryn Holtslander
\
Robin Caroline Orejuela
Understudy
Mavis Manaloto
(and first verse of On the Willows)
Joanne Caroline Grass
Understudy
Marie Korn
Peggy Merritt Palmer
Understudy
Sydney Cluff
Sonia Gracie Malin
Understudy
Karlee Skaggs
Gilmer Madi Sarlo
Understudy
Samantha Levowitz
Ensemble: Calvin Osorio, Will Ivey, Nate Mench, Marlaina Horewitz, Mackenna Gordon, Sohpia Ross, Alexandra Jennings, Alex Schmidt, Naomi Epstein, Natalie Fowler, Grace Bonaccorsy,
Mark Hardin
ALL Understudies will also be in Ensemble.
THIS WEEK: September 19-23
Monday: Company Meeting and Read Through – ALL CAST – 3:30 in the Black Box
Tuesday: Vocal Rehearsal– ALL CAST – 3:15 in Chorus Room
Wednesday: Choreography – ALL CAST – 3:30 in Auditorium
Thursday: Table Work – ALL NAMED CHARACTERS AND UNDERSTUDIES – 3:30 in the Black Box
Friday: OFF
You will receive a cast contract and rehearsal schedule via email this week. Congratulations! We're really excited to be working with you all!
---
| | |
| --- | --- |
| Help send Cavs in Kilts to Edinburgh, Scotland! Your donation will help make possible a life-changing experience, as Woodson students travel to perform at the August 2017 Fringe Festival, the largest theatre festival in the world. | |
---

Tired of hearing about the upcoming elections? Why not laugh about it instead?? Join us for an evening of laughter as we welcome the Capitol Steps back to the Woodson stage on Sunday, October 9, at 7 PM! All proceeds benefit Cavs in Kilts, helping Woodson Drama on our journey to represent our school, community, state, and country by performing at the world's largest Theatre Festival in Edinburgh, Scotland in August of 2017!
BONUS OFFER:
​ We are reserving 58 tickets FRONT AND CENTER for the first buyers at Cav Kickoff for just $25!
You may also reserve tickets on line for $30 plus a small service fee
Tickets at the door will be $35
DOUBLE BONUS!!! The first 5 patrons who buy 4 or more tickets will receive a CD of the Capitol Steps' latest CD, "What to Expect When You're Electing".Act NOW!
---
---
Get your tickets above for the premiere political satire group in the Nation's Capitol!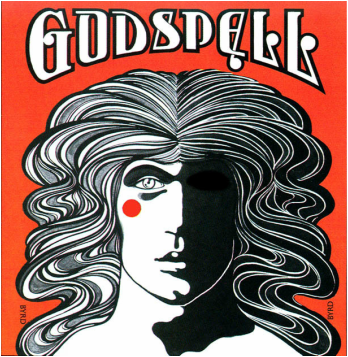 SAVE THE DATE!
Godspell Performances
Thursday, November 3rd, Saturday, November 5th, Thursday, November 10th, Friday November 11th and Saturday, November 12th at 7:30pm, Matinee Saturday, November 5th at 2:00pm.
---